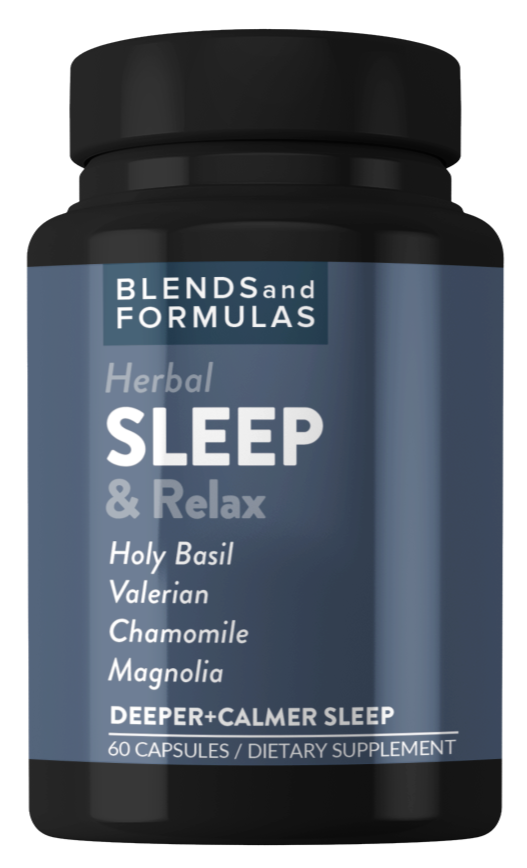 Sleep
Are you tired of tossing and turning, struggling to get the deep and restful sleep you need? Look no further than our science-backed botanical sleep aid, designed to help you relax, fall asleep, stay asleep, and wake up feeling rejuvenated and energized, by supporting your body's healing power at night.
Our unique blend of natural ingredients is custom-extracted to our exact specifications, ensuring maximum potency and effectiveness. Not only will you enjoy a more restful night's sleep, but our herbal formula also contains additional healthful components of the plant, including Ursolic acid, Valerianic Acid, Apigenin, Honokiol, and Magnolol, for a range of additional health benefits.
Say goodbye to sleepless nights and hello to a better tomorrow with our powerful sleep supplement. Try it today and see the difference for yourself. With our carefully selected blend of science-backed botanicals, you'll enjoy the deep and restful sleep you need to wake up feeling rejuvenated and ready to take on the day. Don't wait - take the first step towards better sleep and better health today.
Contains:
Holy Basil (std. to 2.5% ursolic acid)
Valerian (std. to 0.8% valerenic acid)
Chamomile (std. to 1% apigenin)
Magnolia (std. to 15% honokiol, 15% magnolol)
Take 1-2 capsules, 30 minutes prior to bedtime.
Other Ingredients: Vegetarian capsule (cellulose' water)